WELCOME TO A-LISTHOME OF ZANTE'S PREMIER EVENT PACKAGES
ENJOY THE BEST EVENTS IN ZANTE AT THE LOWEST PRICE
A-LIST ZANTE GUARANTEES YOU:
* THE BEST MUSIC IN ZANTE WITH THE BIGGEST DJ LINE UP 2019
* WORLD CLASS EVENTS HOSTED AT ZANTE'S PREMIER VENUES 
* GUARANTEED SELL OUT EVENTS BY THE ISLAND'S TOP PROMOTORS 
HUGE LINE-UP CONFIRMED FOR ZANTE 2019 INCLUDING SONNY FODERA, AITCH, NATHAN DAWE, JAYKAE, MICHAEL BIBI, HANNAH WANTS AND LOADS MORE…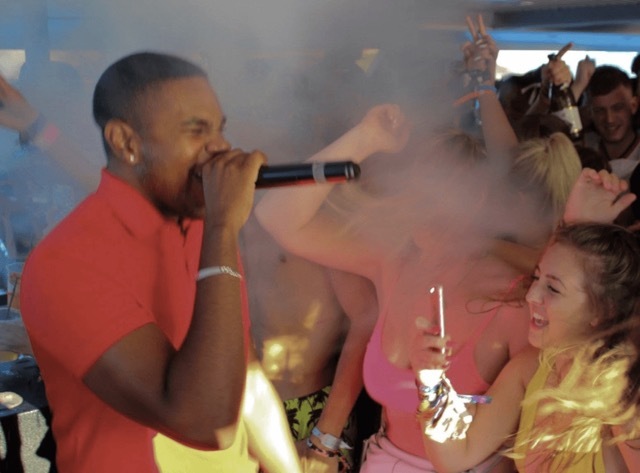 THE A-LIST ZANTE EVENT PACKAGE 2019 FEATURES:

THE WHITE PARTY
THE BIGGEST PARTY ZANTE HAS EVER SEEN, HOSTED AT REPUBLIC BEACH CLUB. WITH A SUMMER FESTIVAL VIBE AND SOME OF THE TOP HOUSE DJ'S IN THE WORLD FLYING IN MISS THIS IN ZANTE – YOU MISS OUT
THE VVIP YACHT PARTY
ZANTE'S HOTTEST EVENT TICKET, ALWAYS FULLY SOLD OUT. VVIP HAVE THE BEST VENUE AVAILABLE FOR A BOAT PARTY IN ZANTE. PUT VVIP TOP OF YOUR ZANTE TO-DO LIST.
NATHAN DAWE TOUR
ZANTE'S BEST CLUB NIGHT, THIS IS A GREAT WAY TO KICK OFF YOUR BIG ZANTE WEEKEND. WITH SPECIAL GUESTS AITCH, JAYKAE, BRU-C & WINDOW KID BACKED UP BY MC MISSIN LYNC AND A BIG PRODUCTION SET THERE'S ONLY ONE PLACE TO BE ON FRIDAY NIGHT IN ZANTE.

ZANTE PAINT PARTY
DRESS FOR A MESS AND EXPECT NOTHING LESS.
THIS EVENT GETS CRAZY. LEAVE YOUR BEST CLOTHES AT HOME AND BRACE YOURSELVES FOR THE ABSOLUTE CARNAGE THAT IS THE ZANTE PAINT PARTY. YOU NEED ONE MESSY NIGHT IN ZANTE. THIS IS IT.
A-LIST CONCIERGE
OUR RESORT TEAMS MISSION IS TO SAVE YOU THE PAIN OF BEING A CLUELESS TOURIST. FROM TOP RATE CURRENCY EXCHANGE TO DISCOUNT BOTTLES AND DRINKS DEALS, VIP TABLE BOOKINGS TO PRIVATE SPEED BOAT HIRE WE'VE GOT THE RESORT COVERED
! ZANTE 2019 WARNING !
IF YOU WAIT UNTIL YOU ARRIVE IN ZANTE TO BUY EVENTS YOU WILL EXPERIENCE SERIOUS DISAPPOINTMENT AND FINANCIAL PAIN. A BLOCK OF EVENTS PURCHASED FROM YOUR COMMISSION HUNGRY HOTEL REP WILL COST YOU 280 EURO (£260)
YOU WILL ATTEND NONE OF THE MAIN ZANTE EVENTS LIKE THE WHITE PARTY, VVIP YACHT PARTY OR NATHAN DAWE BECAUSE HOTEL REPS ONLY WORK WITH PROMOTORS WHO GIVE THEM 50% COMMISSION. THAT MEANS AS WELL AS BEING OVER PRICED, YOU GET NO VALUE, JUST A SUCCESSION OF THEME NIGHTS IN THE SAME TWO VENUES INVOLVING GLITTER AND INFLATABLE BANANAS.
A-LIST IS AN EVENTS COMPANY BASED IN ZANTE WITH AN OFFICE ON THE MAIN LAGANAS STRIP AND SUMMER 2019 WILL BE OUR 5TH YEAR AS ZANTE'S BIGGEST SELLING PARTY AND EVENT PACKAGE.
WE ARE NOT A FACELESS WEBSITE WHO WON'T REPLY TO EMAILS, WE ARE ACCOUNTABLE AND OUR BUSINESS THRIVES WHEN YOU HAVE A GREAT TIME IN ZANTE. WITH OVER 5,000 PEOPLE BOOKING THE A-LIST ZANTE EVENT PACKAGE LAST YEAR CLEARLY WE MUST BE DOING SOMETHING RIGHT!
OUR EVENTS ARE RUN BY THE PROFESSIONALS AT PLUS CLUB, PARTYO AND VVIP EVENTS WHO HAVE ORGANISED THE BIGGEST PARTY'S AND EVENTS IN ZANTE FOR OVER 15 YEARS. THESE ARE NOT EVENTS THAT HAVE BEEN DREAMED UP LAST WEEK.
OUR ZANTE EVENTS PACKAGE 2019 GIVES YOU PLENTY OF TIME TO ENJOY THE CLUBS AND NIGHTLIFE OF ZANTE AND OUR A-LIST DISCOUNT WRISTBAND WILL SAVE YOU MONEY AT THE BEST BARS AND RESTAURANTS IN LAGANAS AND ALSO ON SOME EPIC DAYTIME EXCURSIONS. 
AS GORDON RAMSAY WOULD SAY. ZANTE. SUMMER 2019. DONE.